Johari finishes last in race for Sungai Petani PKR chief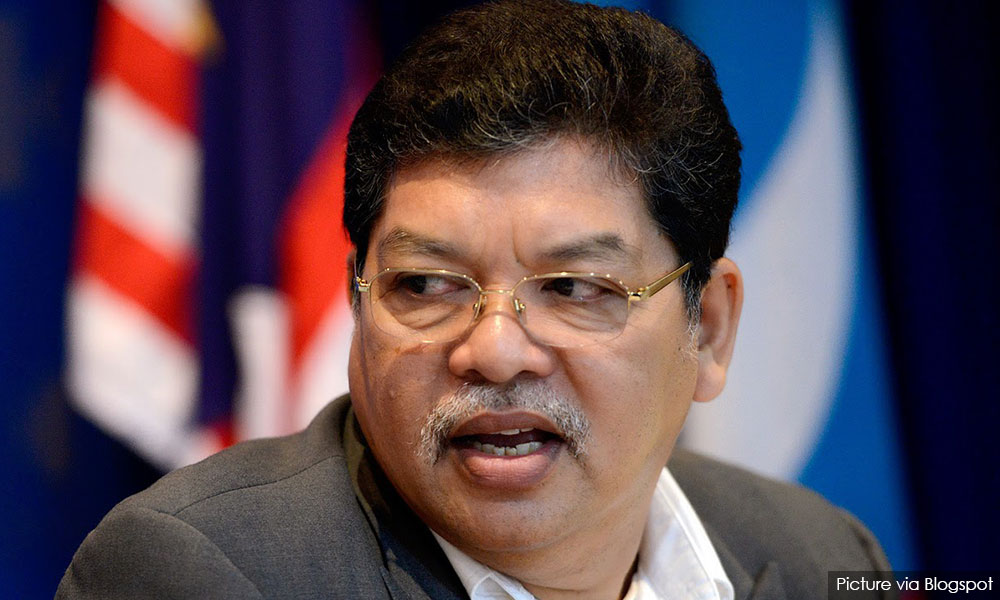 PKR POLLS | Three-term Sungai Petani MP Johari Abdul has reportedly come in last in the race to become the constituency's PKR division chief. According to unofficial results, incumbent Sungai Petani PKR chief Robert Ling retained his position with 525 votes, while another challenger, Ragunathan, bagged 430 votes. Johari came in last with 410 votes. Johari, who is aligned to PKR deputy presidential candidate Rafizi Ramli, has struggled to deliver votes for his faction in Kedah. At the national level, Johari's division voted overwhelmingly for incumbent deputy president Azmin Ali, who received 912 votes to Rafizi's 441 votes. Yesterday, in the first half of voting in Kedah, Azmin won six out of 10 divisions with a total of 1,148 votes against Rafizi's 1,031. Results for phase two of the Kedah elections are trickling in.
PKR announces chairmen for several states
PKR communications director Fahmi Fadzil said PKR president Anwar Ibrahim had held discussions with PKR divisional chiefs before agreeing to appoint the chairmen.KUALA LUMPUR: PKR today announced the appointment of several new state leadership council chairmen. The names of the chairmen of five states and the Federal Territory of Kuala Lumpur were released today. Fahmi said the names of the chairmen of the other states would be announced later.
The state leadership council chairmen are:
Perak: Farhash Wafa Salvador Rizal Mubarak
Negeri Sembilan: Aminuddin Harun
Kedah: Johari Abdul
Sabah: Christina Liew Chin Jin
Federal Territory of Kuala Lumpur: Zahir Hassan
Melaka: Halim Bachik.
steadyaku47 comment : Above is a snapshot of what is now happening in PKR today – the systematic clear out of any individual who supports Azmin Ali.
Take Johari Abdul the PKR MP for Sungai Petani. He is aligned to Rafizi Ramli and Istana Segambut. In October PKR party polls last year, he came last with 410 votes after Robert Ling with 525 votes  and Ragunathan with 430 votes. Yesterday Anwar Ibrahim appoints Johari Abdul as Chairman of the Kedah state leadership Council – effectively making him PKR's chief in that state. 
Anwar Ibrahim, using his powers as President of PKR, is stacking up every state with appointees who are beholden to Istana Segambut.  
What about Rafizi Ramli and INVOKE? 
PETALING JAYA: In the wake of the recent mass defections of Umno Members of Parliament and assemblymen from the party, Rafizi Ramli has written an open letter to Khairy Jamaluddin in a sympathetic show of solidarity.  The former PKR vice-president said he understood how "demoralising" it must have been for Khairy, who is Rembau MP, and his colleagues in Umno as Keadilan went through a similar situation in 2010. The public nature of his message, he said, is due to their shared responsibility of being open and transparent on matters of public interest.
For now Rafizi is playing footsie with KJ.
For now Rafizi Ramli is busy helping Anwar Ibrahim and Istana Segambut appoint the various PKR State Chairman who are their own men, not Azmin Ali.
For now Rafizi is using the resources of INVOKE (yes the same INVOKE that has had a massive inflow of public funds to make it what is today – a tool to assist Rafizi Ramli in his personal political agenda within PKR) to "guide" PKR covertly what he failed to do overtly – i.e get Azmin Ali ousted as Deputy to Anwar Ibrahim.
And soon….Rafizi Ramli will be appointed as a Senator in readiness for his entry into cabinet when Anwar Ibrahim becomes Prime Minister. 
You guys need to understand this! Istana Segambut rules PKR. Istana Segambut will stack PKR with only those who will do their bidding. Rafizi Ramli and INVOKE is complicit in making PKR into what Anwar Ibrahim wants it to be : totally beholden to Istana Segambut. All this that Anwar and Istana Segamabut does within PKR is what they will also do when Anwar Ibrahim…if Anwar Ibrahim…becomes Prime Minister of our nation. Who else do you think, will work with Anwar Ibrahim? These Idiots? Huh!
Enough said!